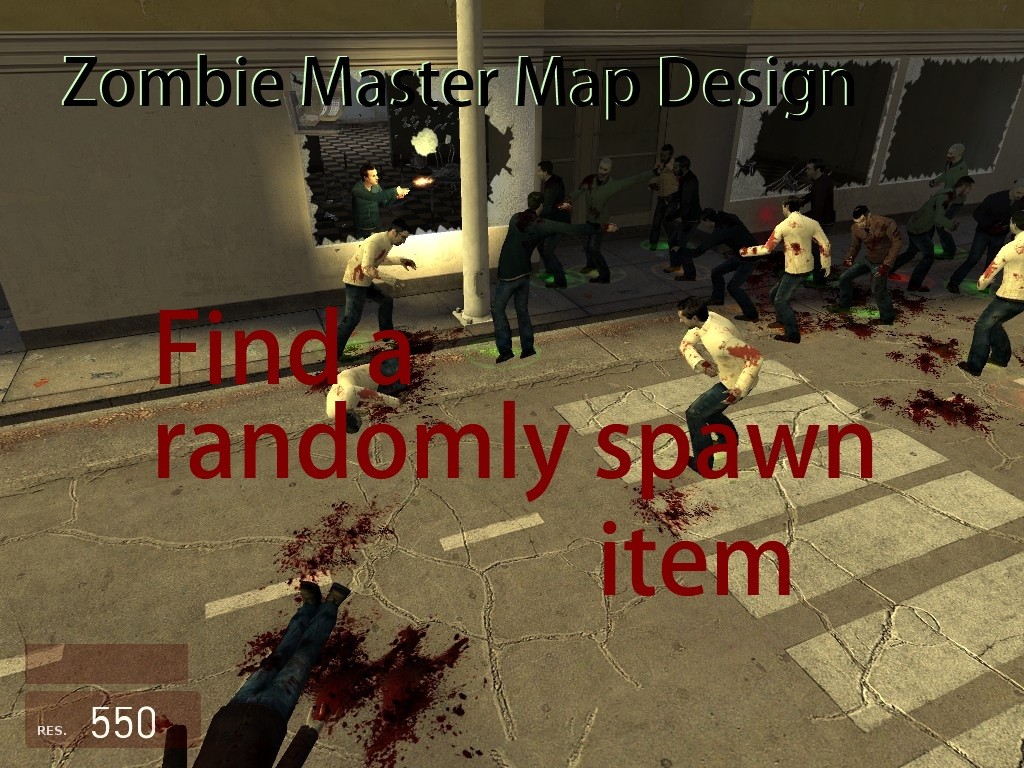 Randomly spawning items
You will need:
a. func_button (name: button)
b. prop_dynamic (name: keys)
c. logic_case (name: case)
d. info_beacon (you CAN use a func_brush w/redbox texture, but its more complicated) (name: hint)
e. point_teleport (one for each possible item spawn point) (name: T1, T2, T3, etc.) Set the "entity to teleport" in the "class info" tab to "keys" for each of these.
Place your keys somewhere within the map that is unreachable by players. Wrap the button brush around them, shaped to roughly the same size, but keep it rectangular/square in shape. Place the logic_case entity with these two entities just for easy access. Place the info beacon on top of the button (if you want people to find this item VERY easily). Place each of your teleport entities in the map where you would like the item to possibly spawn. Let's say your previous objective, a hold and hack, is what enables this objective. That logic timer would need an output which reads:
ontimer; case; pickrandom
Now fill out the outputs accordingly:
--logic_case:
onCase01; T1; teleport
onCase02; T2; teleport
onCase03; T3; teleport
etc.
--func_button:
onpressed; button; kill
onpressed; nextobjectivebutton; unlock
onpressed; nextobjectivehint; enable
onpressed; keys; kill
onpressed; hint; TurnOff
And that's really all there is to it. The prop_dynamic, the beacons/hints, and the teleports are all passive elements to these objectives. They are controlled by the aggressive entity's: func_button and logic_case. They function in response to an output, and don't need to fire any direct outputs, unless of course you want them to for your own purposes. Again, these are the nuts and bolts of basic objective system elements, and with creativity and thought can be integrated into more dynamic and complicated systems.